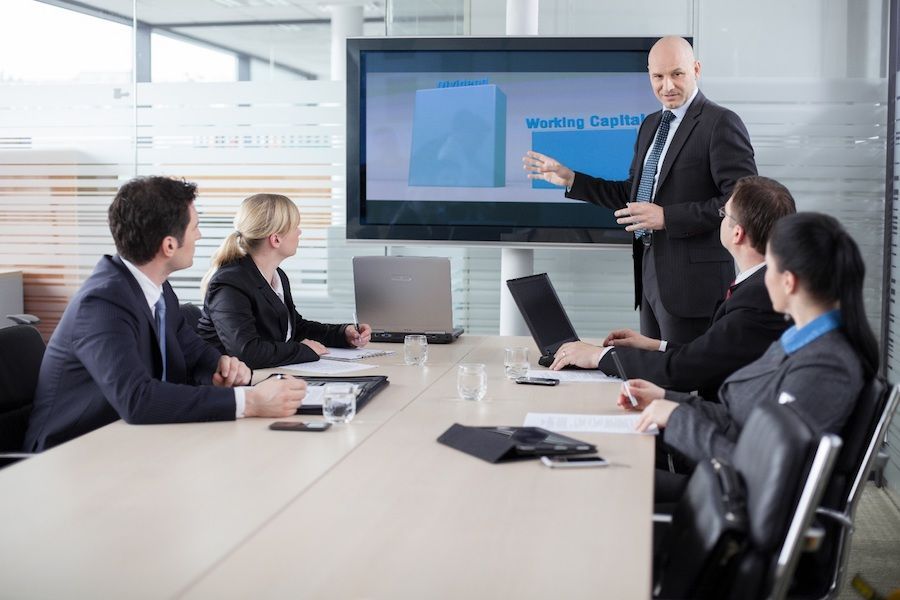 Stop Wasting Meeting Time With These Commercial Automation Tips
Meetings are a necessary evil when it comes to businesses. Sure, it's always fun and informative to gather everyone together and meet face-to-face. And it can help ease the pain of trainings and collaboration. But at the end of the day, meetings mostly just take away from valuable production time. Thankfully there's a solution: you can streamline your meeting time with commercial automation features. How? We'll show you in this blog.
See Also: ENSURE THE SAFETY OF YOUR VALUABLE DIGITAL ASSETS WITH COMMERCIAL SECURITY FEATURES
TIP 1: SIMPLIFY YOUR SETUP USING INTEGRATED SMART TECHNOLOGY
Before you can even start enjoying an automation system, you need to select the features that will start you in the right direction. One of the first things you'll need is a connection console in your meeting table.
Think about all of the time you and your employees spend trying to connect to your network, finding outlets for devices and other distractions. When they're all centralized within your boardroom table, you won't have to spend time searching for them.
Additionally, you can install a motorized lift that hides the console when you're not using it. With just one touch, you can display it for the whole table to use.
TIP 2: TELL YOUR STORY USING COMMERCIAL SMART TECHNOLOGY
Let's face it: meetings are boring. But that's only because many business owners don't know the simple secret to capturing attention. All you have to do is tell a story.
When you turn your meeting into a story, you engage emotionally with your employees. But if you have trouble doing that, you're not alone. That's why there's so much AV presentation gear to help you out.
Perhaps the most obvious is a video display. People tend to respond to images more quickly that to words. Using pictures, videos and Power Point in your presentations helps everyone retain information more efficiently.
The end result is a meeting that seems more fun, comes off as more compelling and secures your main points in the heads of your employees.
TIP 3: SET THE STAGE WITH SMART TECHNOLOGY LIGHTING DESIGN
If you're looking to tell a story, the logical thing to do is to set the stage. That will help draw attention to you and manage the room.
An easy way to create a compelling atmosphere is with your lights. You can do it the old-fashioned way; turn all the lights off except the one overhead.
But what if you want to move around the room? Smart lighting lets you craft the perfect setting with a few swipes on your tablet or smartphone. Plus it can work with compatible shades to minimize ambient light in the room.
Once you stop wasting time in meetings you can start moving on to bigger and better things. And the first step is an easy one. If you want to know more about commercial automation, all you have to do is click here.