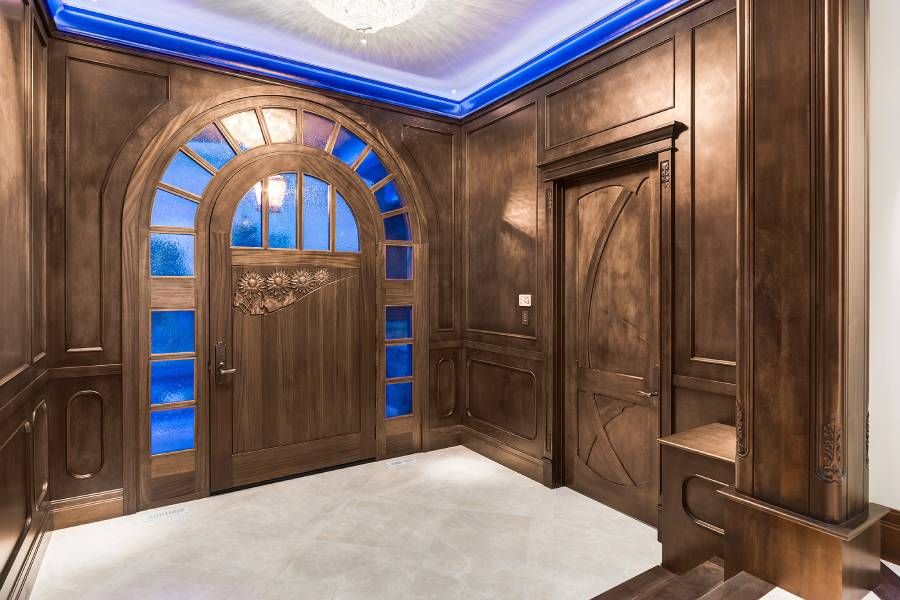 Building a Home with Indoor-Outdoor Lighting at the Forefront
Lighting sets the mood from the moment you wake up to the moment your head hits the pillow – and every minute in between. Save energy, emulate sunlight, and protect your home with whole-house illumination and motorized shades. Read all about your options – you may be surprised by the possibilities!
Interior Lighting
Set the scene from dawn to dusk and throughout the night with our interior LED Lighting Design and Lighting Controls. Custom interior lighting can help brighten your day or prepare you for bedtime. Optimize and save energy: use smart home technology to harvest daylight or dim the lights just-the-right amount for a romantic dinner for two or a family gathering. Did your kids forget to turn off their bedroom lights before you rushed out of the house? Turn them off remotely or turn them on to make it appear to would-be robbers that you're home when you're not. Add interior motion sensing lights to your hallway so your kids can safely find their way to you in the middle of the night – or you can safely find your way to the kitchen for a midnight snack.
Motorized Shades
Sometimes you don't want to add light – you want to take it away. At Insight AI, we work with industry-leading shade automation experts such as Lutron and Control4 to let natural light in and to keep it out. You can also use motorized shades to help control your interior temperature by trapping in hot or cold air. Mitigate damage from harmful UV rays and protect your furniture and artwork against fading as the sun changes position. And if you're out of town (or out on the town), raise and lower the shades to make it appear that your home is occupied; many people don't know you can automate your window treatments!
Exterior Lighting
While it's often overlooked, the lighting outside your home is just as important as the lighting indoors – not only for ambiance but for security. With Insight Automation International, we can turn your outdoor lights on automatically after sunset on your vacation home in Phoenix, and turn them back off again at the crack of dawn, all while you're in Calgary. Evening visitors won't have to strain in the dark to read the number on your house, and your home will brightly greet you when you turn the corner on your street after an evening out. Set the mood in your backyard with custom lighting around your hot tub, spa, or jacuzzi and find your way in the dark with motion sensing lights that also encourage trespassers to move on.
Building a home with automated indoor-outdoor lighting is a bright idea! Contact Insight AI today and enlighten us about how we can help to illuminate your home – inside and out.