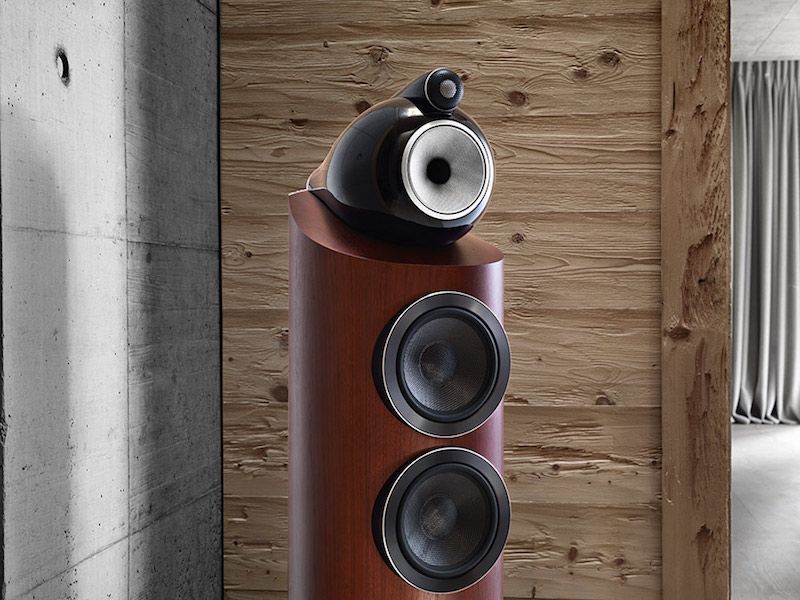 Why You Should Invest in Bowers and Wilkins Audio
If you love music, you need to invest in an audio system that can capture every detail of your favorite tracks. Whether you want to hear your tunes in a dedicated listening space, you want your movies to sound incredible in a home theater or you want to enjoy the soundscape of your outdoor spaces, Bowers and Wilkins has a solution for you. In this blog, we'll explain why Bowers and Wilkins audio is perfect for you home. Keep reading to learn more.
SEE ALSO: WHY CONTROL4 LIGHTING IS RIGHT FOR YOUR HOME
A PART OF MUSIC HISTORY
Bowers and Wilkins doesn't just make great-sounding products – they're a part of music history. A trusted manufacturer among many professional musicians, B and W has been a part of some of the most famous recordings in the history of popular music. In fact, London's notable Abbey Road recording studio – where the Beatles recorded their album of the same name – sports B and W components.
But it's not just their history that makes Bowers and Wilkins unique: their instantly recognizable freestanding loudspeakers have become an iconic part of both commercial and residential sound systems around the world. From cabinet construction to custom drivers and everything in between, B and W continues to revolutionize hi-fi audio.
BOWERS AND WILKINS PRODUCTS
As one of the leading audio companies in the world, Bowers and Wilkins offers a wide array of products that make your audio system sound great. Below, we've listed a few of the components that will help transform your listening experience:
Floor Standing Speakers: Featuring some of the most unique-looking speakers on the planet, B and W's lines of floor standing speakers are a bold statement for any listening room. From the aquatic-inspired Nautilus to the flagship 800 Series Diamond, B and W speakers combine design and audio expertise to create an unforgettable experience.
Theatre Speakers: If you prefer to enjoy your sound in the comfort of a home theater or media room, B and W offers a number of great-sounding, discreet options. Thanks to their the mini-theater line that's perfect for small spaces and satellite houses and their Panorama 2 sound bar that takes your regular TV viewing to the next level, B and W is the perfect addition to your AV system.
Installation Speakers: For fans of great audio who don't want to see the components in every room or their home, B and W offers a range of in-wall and in-ceiling speakers. Stream music anywhere in your home – even in the backyard – with confidence.
Are you ready to enjoy the one-of-a-kind look and sound of Bowers and Wilkins audio? Contact Insight Automation International today!