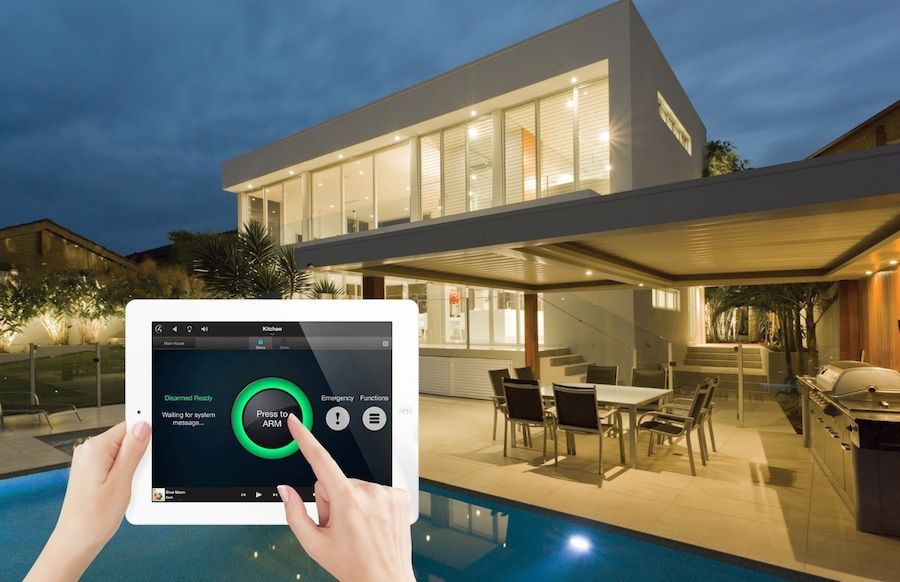 Why Control4 Lighting Is Right for Your Home
Control4 Lighting Smart Home Technology Solutions
A lighting system is only as good as how you control it, and that's why Control4 has given its users plenty of options for using it. Whether you're a fan of traditional, hard-button remotes or you want to step into the twenty-first century with advanced voice control capabilities. Here are a few of our favorites:
Dedicated App: From your smartphone to your touch panel controller, you can enjoy complete command of your system with the Control4 App. Check to see which lights are on throughout any room of your house, choose and save settings to return to a particular look with the touch of a button and more. Plus, Control4 allows you to customize the app to only feature the devices you have in your system.
Hard-Button Remote: Some users just prefer the idea of a good, old-fashioned remote. Control4 offers customizable physical remotes that you can label with settings you love.
Voice Control: Control4 was among the first smart home manufacturers to begin integrating voice control features. You can connect your Amazon Echo or Google Home device to raise, lower or adjust the lights with the power of your own voice.
Control4 for Protecting Your Property
Homeowners often think about the benefits of lighting control in terms of how beautiful it will make their spaces. And while that's a huge plus, you may also want to consider how light can help make your property safer. With Control4's "mockupancy" setting, you can leave your house knowing you've left it in the right hands.
Mockupancy's primary function is to alternate your lights from one room to the next in a realistic way, thereby making it look as though your house remains occupied – even when you're miles away. And it can also integrate your entire smart home system, so your TV and AV systems can turn on and off, motorized shades can raise and lower and more. You just have to tap a button on your smartphone or touch panel device.
Are you ready for a smart home lighting system that's easy to control and will work to protect your home? Contact us today!