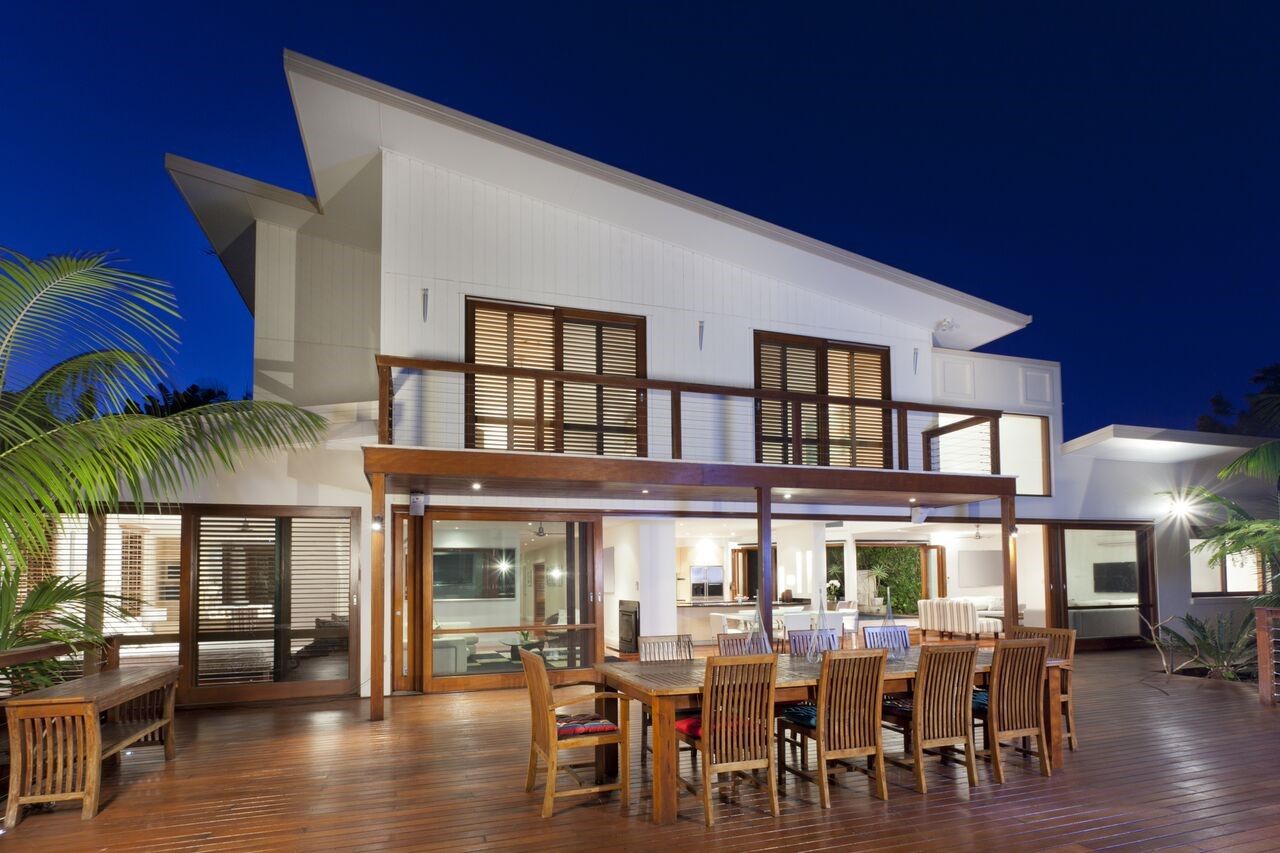 Summer, Smart Home Automation and You
It may seem like spring has only just arrived, but pretty soon the summer heat will begin to swelter. Summer is just around the corner, and your smart home automation system will help you stay comfortable.
From integrated thermostats to motorized window shades, your smart home is dedicated to keeping your spaces cool and reducing energy costs
In this blog, we'll show you some of the smart ways your integrated technology system can help you keep from melting in the sun.
INTEGRATED THERMOSTAT & HOME AUTOMATION
When the weather gets too hot, you probably turn to your thermostat to help cool you off.
But relying too heavily on the system can quickly drive up energy costs – especially in the dog days of summer.
Thankfully, smart home automation helps you manage your costs in a hands-free way. From sensors that automatically begin cooling your spaces when it gets too warm to pre- determined thresholds that will stop your system from wasting energy, an integrated thermostat is the perfect addition to your smart home control system.
MOTORIZED WINDOW TREATMENTS
If you want to give your thermostat a break, smart shading can do the trick.
Shades help minimize the UV rays that enter your home, thereby reducing solar heat gain. In other words, with the right shades your house won't warm up as quickly.
But that doesn't mean you have to avoid sunlight altogether. After all, natural light is the most beautiful. To enhance your spaces while still managing energy costs, motorized window shades are a perfect solution.
They filter sunlight and reduce most of the harmful UV rays that get in through the windows, which helps your room stay cool and lowers the risk of sun damage to your furnishings.
Plus, you can integrate sensors to automatically lower the shades when your room starts to get too hot, so you can trust your system to help manage energy.
INDOOR/OUTDOOR HOME LIGHTING CONTROL SYSTEMS
A key component of comfort is knowing you're safe, and automated lighting systems can help you do that day and night.
Whether you're enjoying a movie in the media room or grilling out in the backyard, smart automated lighting is a versatile way to stay secure, see where you're going and ensure the safety of your home spaces.
Also, you can integrate your smart lighting with motorized window shades, so the lights will raise when the shades lower. It's hands-free comfort for your entire home.
Want to learn more about how smart home automation will keep you comfortable this year? Click here to contact us at Insight AI. With offices for home automation systems in Kelowna, Calgary, Phoenix and Parksville, we can outfit your home anywhere you need.