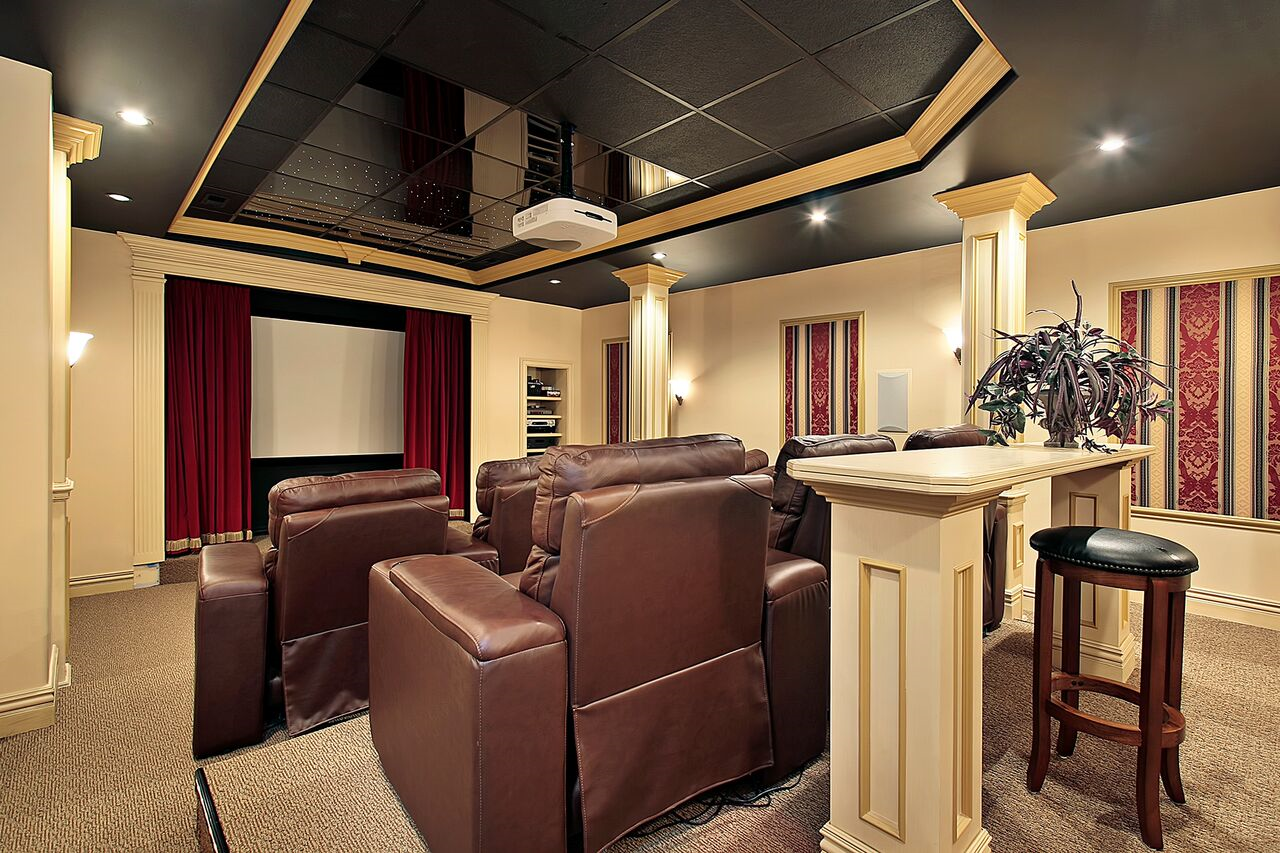 Spaces Spotlight: Home Lighting Control in Your Home Theater
Often when we talk about adding any kind of automation to your North Island or Calgary Alberta property, we speak in very generalized terms. For instance, we've talked about the ways home lighting control helps enhance your residence in various ways.
But there's more to say about integrated smart lighting, especially when we get granular. In this blog, we'll showcase some of the important ways your lighting system can enhance the viewing experience in your home theater.
Want to learn more? Just keep reading!
See Also: : HOW TO SLOW DOWN AND RELAX WITH ONE-TOUCH LIGHTING
AUTOMATED OVERHEAD LIGHTING
Perhaps the most obvious example of lighting design in any room is overhead lighting. This can come in the form of in-ceiling fixtures like recessed LED or fluorescent lights, but in this case, we also mean any kind of lamps or chandeliers you may have throughout the space.
Essentially, we're talking about your main light source.
Automated control over your principle lighting makes setting up a movie night a snap. With one touch (and expertly grouped controls) you can start the projector, raise the volume on the sound system, and dim the lights. You won't even leave your seat.
By integrating controls of your lighting and the room's other technologies, you simplify the process and more easily manage each device. And if you need to pause the movie for any reason, another tap can stop playback and raise the lights in the room, so you can get up and move around.
AUTOMATED TRACK LIGHTING
Have you ever noticed how there are strips of light along walkways in commercial movie theaters? You've probably guessed that they're designed to help theater-goers navigate pathways in the dark.
You can enjoy the same benefits in the comfort of your own home – and control them as part of the same system.
Track lighting and accent lighting are the perfect ways to enjoy limited, indirect illumination that won't disrupt the image projected on the screen.
Plus, they add a sense of style to your spaces and help keep the feeling of a true theater experience alive.
SMART HOME SUN CONTROL
In an ideal world, the only light's you'd have to control are the ones you've installed yourself. But some homeowners need to ensure another light source doesn't dominate their space: the sun.
If your theater is above ground, perhaps in an unused back room or garage, you could deal with movie-ruining ambient light daily.
If this is the case for you, smart motorized shading solutions can integrate with your lighting control system to create the perfectly dark environment you need to enjoy all your favorite movies, day or night.
Want to learn more about how smart home lighting control can enhance each room of your property?
Chat with a real person right now by clicking the "Questions?" button at the bottom of your screen.