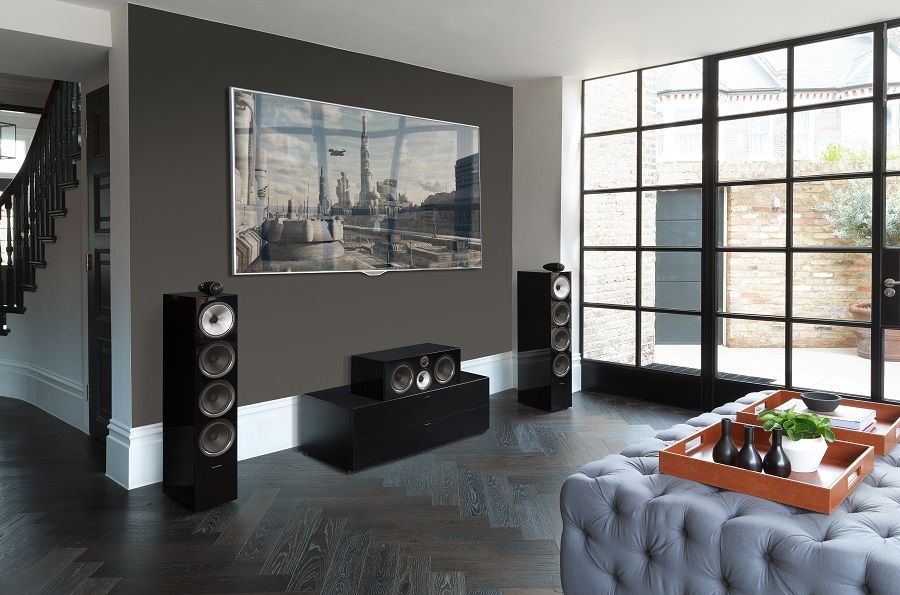 Shoddy Audio or Stunning Sound? The Difference Is B&W
When considering the difference between good and bad, we often say the more obvious ones are like black and white. In other words, there's a clear distinction between what's right and what's wrong.
But there's another "B&W" phrase you should consider – at least when it comes to your home audio system: Bowers & Wilkins.
As the only premier certified Bowers & Wilkins dealer in Calgary, Insight Automation is proud to offer high-quality components like the B&W 702 S2 speaker system.
Want some insight into what the 702s can do? This blog will show you. Just keep reading for more.
See Also: How to Bring High-End Audio Outdoors with B&W
For the Listening Room
A listening room is a space optimized for perfect audio playback. But the kind of speakers you install can have a big impact on the way it sounds.
If you're in the market for powerful floor standing units, you can't go wrong with B&W's 702 S2 Loudspeaker.
As the name implies, the 702 speakers are a more budget-conscious alternative to the 800 series, but more powerful than the midrange 600 series. The units feature rectangular cabinets, a carbon-dome tweeter with aluminum enclosure, and front-panel decoupling.
As the glowing review on Stereophile points out, the 702s offer "overall balance and excellent imaging," and they're perfect for everything from 1970's soft rock to highly detailed chamber music.
For the Theater
The 702 speakers are also perfect for home theater applications, offering stunning levels of depth and clarity to your favorite movie soundtracks.
A review from Home Theater Hi Fi called the 700 series a "strong performer in surround applications," noting, "this was especially noticeable on movies with soundtrack containing a lot of background music, such as Jason Bourne (2016)."
The review goes on to say:
"Through this B&W speaker system, the background music was delivered in good rhythm without drawing attention to itself or getting in the way of the actions from the scenes, excellently conveyed the up and down moods of the ongoing scenes in the movie."
Increased versatility for all your sonic applications makes the Bowers & Wilkins 700 series among one of the best choices for your sound system.
Where to Buy
No matter how good the reviews are, you never want to buy a speaker before you've heard it.
Why not stop by our showroom to get a sense of what speakers are right for your space?
And while you're there, stick around to try out different kinds of integrated features, from home theater technology to integrated comfort controls, and more.
Just click here to find the location nearest you or click the button at the bottom of your screen to chat with a live representative right now.