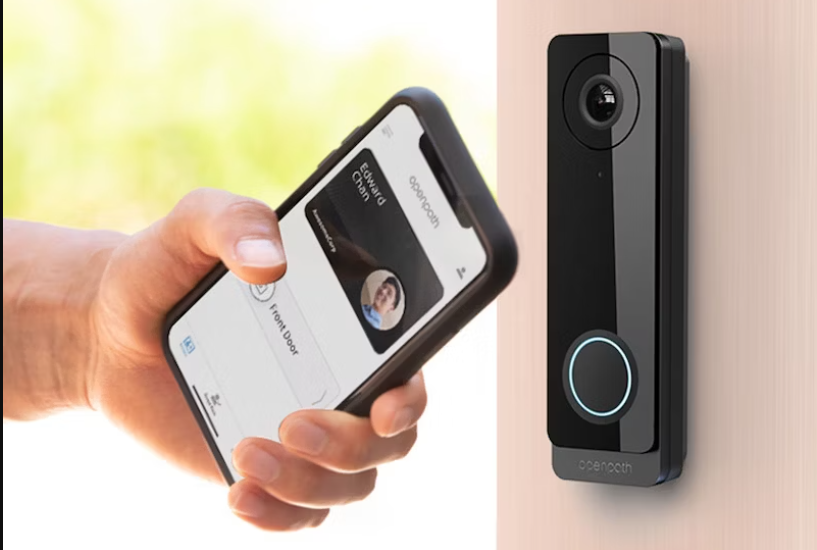 SCALE YOUR ACCESS CONTROL SYSTEMS WITH CLOUD-BASED SOLUTIONS
Access control is the most important step to securing your property, so why would you still settle for locks and keys? We work with trusted manufacturers like Avigilon to deliver robust, tailor-made access control technology to our clients. Though Avigilon offers both premise-based and cloud-based solutions, we wanted to focus on the latter in this blog.
Keep reading to discover how Avigilon's Alta access control system controls who enters and leaves your Calgary, AB, building with versatile entry options and easy-to-manage software.
SEE MORE: Why Access Control is An Essential Part of Your Commercial Security
1. FIND AN ACCESS CONTROL SOLUTION THAT WORKS FOR YOU
Depending on your industry or the size of your building, you can offer access to clients and employees in diverse ways. With Avigilon, the choice is yours. Opt for access cards, fobs, or even digital guest passes. Above all, we recommend their touchless mobile access. Bluetooth and motion detection technology deliver sub-second authentication and 99% reliability even when there are data or internet outages in the area.
2. ROBUST SOFTWARE FOR VISIBILITY ACROSS LOCATIONS
Pair these entry options with Avigilon's cloud-based access control software, which lets you manage credentials across multiple locations, providing and revoking access as needed. Explore activity logs to see who was at your building at any given time, and receive real-time alerts whenever anyone gains access to highly sensitive areas.
Tie Alta to your video surveillance cameras to get video footage and alerts. Are you worried about cyber security risks? Alta includes end-to-end encryption and automatic software updates for reliable protection.
By working with a certified Avigilon installer, you'll receive an access control system tailored to your company's unique needs. We'll advise you on the best features and hardware for your property. To get started, call us or fill out our contact form.