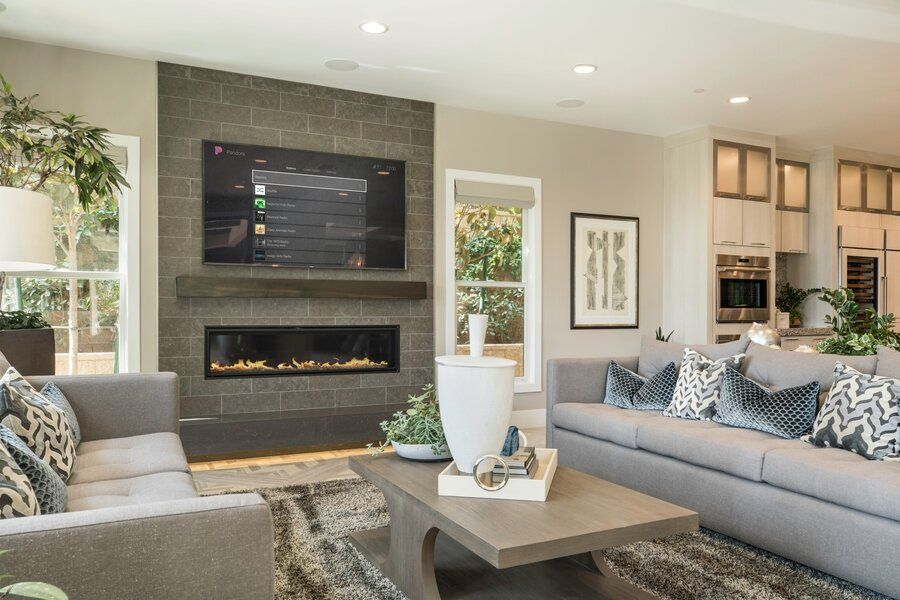 Save Energy by Partnering with a Control4 Dealer
How many times have you arrived home only to realize that you left your lights on all day or forgot to adjust the air conditioner before you left for work? Not only does this drive up your electricity bill, but it also wastes energy. A home automation system makes it easy to reduce your carbon footprint and energy usage by offering intuitive ways to manage your technology. Learn how a Control4 smart home will make it easy to save energy and reduce your monthly bills in Phoenix, AZ.
You can increase your energy efficiency with a smart house control system that optimizes energy usage without affecting your lifestyle. LED lighting solutions use less power and emit less heat than traditional lightbulbs and fixtures. They also last longer than traditional lightbulbs, so you will not have to replace them as frequently, reducing your upkeep costs and the amount of waste you produce. You can also integrate vacancy sensors with your lights in certain areas of the home so that lights in those spaces only turn on when movement is detected. A smart lighting system allows you to manage lights while you're away from home, so you can ensure you never leave lights on while at work or away on vacation.
Integrate your home lighting automation with motorized shades for even more energy savings. Set timers or integrate photosensors that open your shades when the sun rises and close them when the sun sets. When there is adequate sunlight, your artificial lighting will dim or stay off completely, reducing your energy usage.
Climate control
Temperature sensors, smart thermostats, and motorized window shades can reduce your HVAC system's strain by utilizing sunlight to heat a room and triggering shades to close for better insulation. Your home loses around 30% of its heat through its windows and doors. This means that your HVAC system has to work harder to keep your home warm in the winter, leading to more energy usage. A motorized window treatment provides much needed insulation to keep the heat in and reduce the burden on your HVAC system. Open your shades to let sunlight in on cold days so it is easier to heat your home. When a room gets too warm, temperature sensors will trigger your shades to close so your HVAC system doesn't have to work as hard.
You can also schedule your thermostat to go into energy-saving mode when you are at work and remotely turn it on again fifteen minutes before you get home, allowing you to enjoy the comforts of a regulated climate without wasting energy. Best of all, this technology can be managed from the same app that you use to control all your smart house control system and can be adjusted whether you are at home or away.
Now is the perfect time to upgrade to a smart home that optimizes your energy usage and makes control of your smart technology intuitive and easy. Are you ready to enjoy the difference a Control4 smart home automation system in Calgary makes? We're a Control4 Authorized Dealer and would love to help you save energy and bring convenience to your life. Click here to get started!