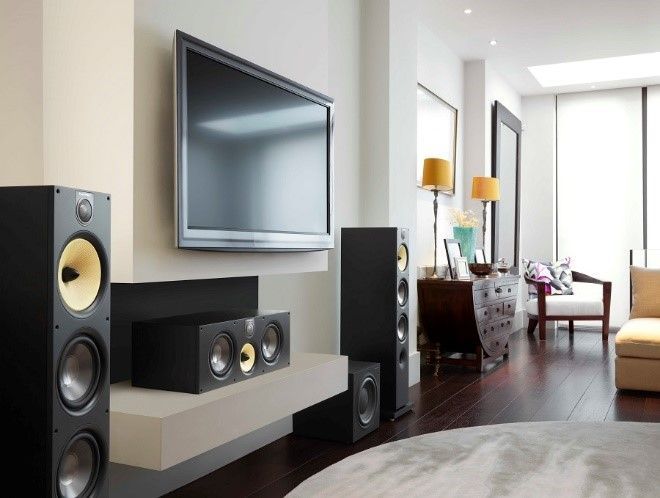 Home Audio Solutions – Music to your Ears!
Integrated whole home audio solutions
Having the option to connect your entire music catalogue to a state-of-the-art home audio system means that no matter what mood you are setting, or what room you enter, your music will sound perfect!
Whether you want the convenience of having just one device that streams audio throughout every room or if you are looking for a fully integrated home audio system that allows multiple people access from different locations simultaneously, Insight Automation International has a system for you.
Easy to Use Home Audio Systems
From fully integrated home audio systems to simplified and easy to use home audio speakers, Insight AI has you covered. Homeowners can implement systems as simple as using a two speaker switch on the receiver of their home theater or stereo. A Speaker B switch can power another set of speakers anywhere in your home, as long as you can run wires from the receiver to the second set of speakers.
Another wired option that requires minimal investment is to stream audio through your home's existing computer network. If you're using CAT-5e or CAT 6 cabling, you can transmit audio signals through those cables remotely using a multi-zone amplifier. Just be aware that you may also need to install infrared "flashers" to relay control commands across large areas.
Fully Integrated, Easy to Control, Home Audio Solutions
When you're looking for a home theater system that can send multiple sources to various rooms in your house, an amplificator might be the way to go. This type of system suits well with speakers mounted on walls or ceilings because it doesn't require any unsightly cables running across floors--and they'll sound better too!
The final category of wired whole-home audio systems uses what's called Power Line Carrier (PCL) technology. PCL systems send audio and control signals from the source to the speakers using your home's existing electrical wiring. The big advantage of PCL systems is they don't require you to run any additional wiring, which makes them well suited to retrofit projects.
Wireless Home Audio Solutions
Many wireless systems have the same basic setup as a traditional wired system: A receiver or amplifier sends signals to a speaker, only the signal is sent wirelessly instead of through cables. It can function as the hub for speakers in multiple zones throughout your home, even outdoors.
Another way to set up a wireless whole-home audio system is using digital or wireless adapters. These devices let you wireless transmit audio signals between components. If you have enough adapters, you can stream audio from your PC, receiver or amplifier to any number of devices. The only limiting factor is how well the wireless signals can be transmitted through your home.
To learn more about the home audio system that is right for you and to speak with a member of our experienced team, contact us today!