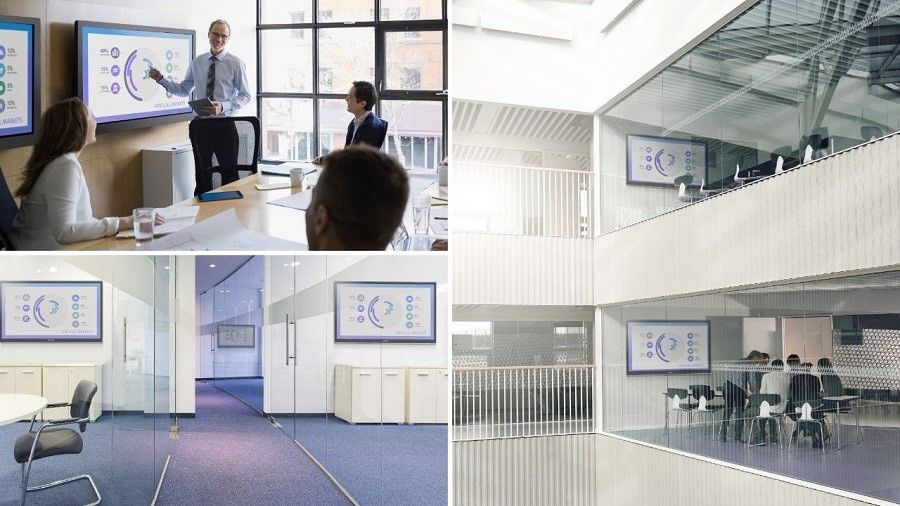 Crestron Commercial Automation Technology
Technology Solutions for Boosting Productivity
Crestron's building automation systems are ideal for Calgary businesses looking to boost productivity and save money. In today's business climate, you need every technological advantage possible for staying competitive - this includes obvious things like your computers or network but also elements of physical workspace such as lights & HVAC system.
The advantages of having a commercial automation system designed and installed by Insight Automation International include increased productivity, higher employee morale and lower IT costs. We can help you make your business as lean and productive as possible with our range of systems that cover everything from lighting controls to smart security features for your office.
Integrated Video and Conference Call Technology
We have all sat through the last-minute troubleshooting of conference call or video call technology. Not only is this a waste of everyone's time, but it's also a negative first impression. Overcome these technology issues by implementing a Crestron Mercury all-in-one video conference system.
The Mercury console is the perfect way to bring your clients' meetings into modern times. Not only does it have HDMI connectivity, but also built-in camera and preinstalled wireless presentation technology. This means that whatever program they're using for their presentations can be handled by this amazing system without issue--you won't need any other equipment or cords at all thanks to its robustness in design.
Commercial Smart Technology Solutions
Crestron's automation technology keeps your business secure with simple, powerful tools.
One of these tools is smart locks. Smart locks work by giving you remote control over the locks on all your doors from a central interface. This allows you to lock or unlock all the doors at once, block or unblock certain areas at certain times using automated schedules and helps you see which doors are currently locked or not.
When it comes to improving your building's security, there are two ways that using keyless entry systems can help. Keycards allow you to keep an eye on who goes in and out of the facility while also knowing exactly where they're going thanks so much for their card being assigned to only one individual rather than every person with access which makes replacement easier if something happens.
Integrated Climate Control for your Commercial Space
Crestron commercial lighting systems are an excellent way to improve efficiency and save money. Insight Automation International trusts the Crestron lighting control system to use occupancy sensors to automatically detect if a room is in use or not, meaning you won't waste energy on an empty space. Automated shades help you better harness available sunlight, keeping your employees happy and lessening the need to run your indoor lights.
Finally, automated climate control systems can dramatically boost efficiency. The same sensors that adjust the lights can turn the heating or air conditioning on or off. Over time, this leads to significant savings, as less energy is spent heating or cooling unoccupied rooms.
A Crestron building automation system offers many ways to help keep your business running smoothly and productively. To learn more about the technology integration system that is right for your commercial space, contact a member of the Insight Automation International team today.