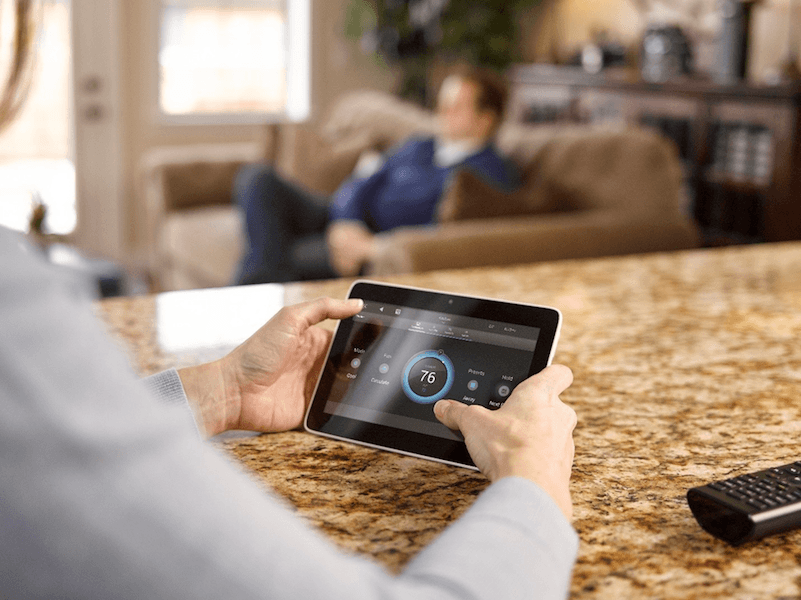 Integrating Control4 Home Automation for Total Control
When researching smart home technology, you've probably come across a number of notable brands. One of the most popular and common is Control4. Why? Because it offers plenty of unique, customizable features that make using your smart home easy and fun. In this blog, we'll show you why you should consider investing in a Control4 home automation system for your Phoenix, AZ property. Read on for more!
The Control4 Interface

Probably the part of your smart home automation system you'll be working with the most is the interface. That's what lets you control the lights, shades, AV and more. And Control4's interface is notable for its simplicity and customization. You can install and label only the devices you currently have in your system, so you won't have to navigate around useless keys. Plus, you can even easily create "scenes," which are pre-determined settings that you can return to at the touch of a button. With Control4, everyone from the kids to grandma can have fun with smart automation.

The Control4 App
While some homeowners prefer having a dedicated controller or touch panel devices to command their system, others love the convenience of using the device their already carrying. With the Control4 app, you can add total command of your smart home to your smartphone or tablet. The layout is based on the same interface you'll use as part of a dedicated control device, so you won't have to worry about learning an entirely new method of using your system.

Amazon Alexa and Google Home

Did you know that Control4 was among the first smart home manufacturers to integrate voice control devices into their user interface? That means you don't have to simply rely on buttons and touch panels – you can command everything with the power of your own voice. Want to dim the lights? Just say "Alexa, lower the lights by 30 percent." Want to return to the perfect, pre-set movie watching scene? "Alexa, go to movie scene." Voice control is simple, easy to use and fun for the whole family.

Control4 Integrates With Your Favorite Devices

Whether you already have a Lutron lighting system installed or you just can't part with your Bowers and Wilkins sound system, you'll never have to give up your favorite devices when you integrate a Control4 system. With over 4000 compatible devices – many of which are top industry brands, you can get more out of the things you already love with Control4.

Are you ready to start experiencing the benefits of a Control4 home automation system? Contact Insight Automation today by filling out this form or by giving us a call at 480-816-1900.