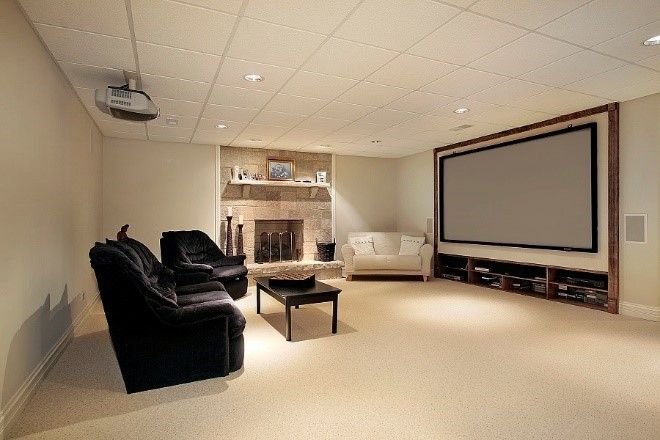 How Can a Custom Home Theater Improve Your Lifestyle?
At first glance, a dedicated home theater may seem like a worthwhile investment for only the most dedicated of movie geeks. While it's true that home theaters are designed with watching movies as a priority, your home theater can become the entertainment focal point of your home.
You've already got a big screen and high-end speakers installed, so why not gather everyone to watch the Cardinals football game, a college football matchup or a Diamondbacks baseball showdown? And as prestige TV shows boost their production values and become more "cinematic," there's no reason you can't binge your favorite TV show in your home theater. Best of all, with luxurious theater-style seating and your favorite movie décor adorning the walls, you'll be enjoying your video content of choice in maximum style and comfort.
Here's a rundown of all the ways a custom home theater can improve your Scottsdale, AZ, home and help you have more fun while you're watching.
SEE ALSO: Watching Movies Is Better with a Home Theater
BIGGER REALLY IS BETTER
If you're going to build a home theater, the logical place to begin is with your display. And what better way to put the "theater" in home theater better than by installing a projection screen?
One advantage projectors offer over using a TV is you can get a much bigger screen for much cheaper than you're likely to find for a similarly sized TV. If you choose to install a projector, screen sizes of 100 inches or even larger are well within your price range. For ideal picture quality, you'll want a screen with 4K resolution and High-Dynamic Range imaging, or HDR. HDR gives you a broader, more vibrant range of colors on your display, creating greater color contrast and more lifelike images. The higher resolution that comes with 4K helps with motion blur and gives you sharp, lifelike images on screen.
Projector screens aren't for everyone, though. If you want to install a traditional TV display, here are some tips. If possible, choose an OLED 4K TV with HDR instead of an LCD or regular LED display. OLED TVs individually light each pixel on screen instead of using backlighting panels. That may seem like a trivial distinction, but this type of screen lighting helps separate brighter and darker tones, giving you that true black color for a crisper image.
An important note when building a 4K home theater system: Every component must be 4K compatible. That includes a 4K receiver, the right cabling and a home network fast enough to handle 4K streaming.
MULTIPLE USES
As we mentioned above, home theaters don't have to be limited to just watching movies. Using distributed video, you can watch TV or stream any content you want to your home theater. Setting up your home theater this way transforms your theater into your home entertainment hub.
You can watch the big game, gather your family to enjoy your favorite TV show or turn off the screen and enjoy your favorite music on a high-quality sound system. Don't limit yourself to watching movies in your home theater when you have so many other entertainment options.
MAKE YOUR THEATER YOUR OWN
Your home theater includes more than your screen, speakers and other technical components. Your décor and furniture can greatly impact your viewing experience. Instead of a sofa or chairs, why not go with theater-style loungers instead?
There are other ways to make your home theater your own as well. You can design your space around a theme based on your favorite movies or film genres. Other options include putting movie posters on the walls, installing a popcorn machine or adding some movie props as decorations.
A custom home theater isn't just for movie purists; Scottsdale, AZ, residents with all sorts of tastes in entertainment can have more fun at home with a home theater installation. To learn more, call us at 480-816-1900, click on our contact page or type a message in the chat box at the bottom of your browser.