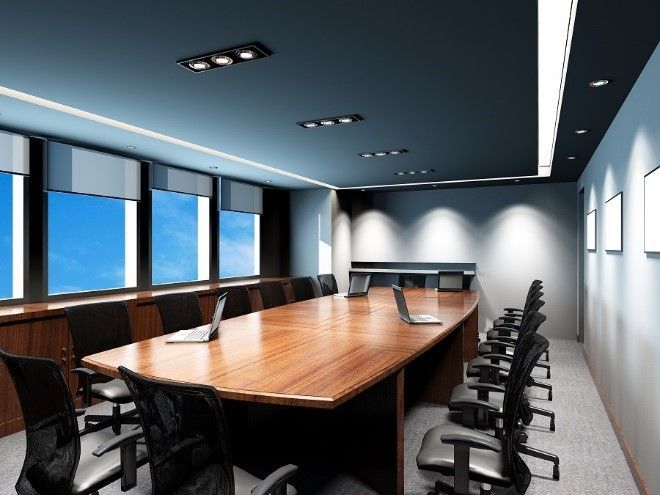 Conference Room Smart Technology that Works!
Insight Automation International Conference Room Smart Technology
Your conference room plays a crucial role in the life of your business. It's the place where your employees gather to collaborate and where your team will communicate with clients and customers. In fact, in many cases the conference room is your first impression for a customer, Insight AI is here to ensure that first impression is a good one!
Business owners who are looking to create the best possible conference room experience for their workforce and visitors must ensure that their team and their customers will have access to cutting-edge smart technology in order to maximize efficiency. Insight Automation International offers solutions with our automation, smart technology, services which can help boost productivity by ensuring all equipment is functioning properly at any given time, so you don't miss out on important work.
Reliable Smart Technology Solutions for the Office
In a world where COVID has made video conferences and conference calls an even more important part of business, you need to be running at full steam with your technology. Conference systems are easy enough that most people can use them without supervision; however the key is not just how they work but what's inside - quality hardware will make all of those hours spent fumbling around go faster!
One option popular among many businesses and other large organizations is the Crestron Mercury system. The Mercury system is easy to use and has built-in wireless presentations tech, HDMI connectivity and seamlessly works with any laptop through use of a USB hub. Mercury devices are designed to work with a wide range of presentation platforms, including PowerPoint, which free you to focus on productive work rather than worrying if your presentation will open.
Integrated Office Technology
Improving your business' security with an automated scheduling and access system is a smart move not only for your conference room, but also for your entire operation. Systems like these let your employees remotely book a room for a meeting or a project as well as see who else may have booked the room throughout the day. A system like this lets you get more work done by cutting down on scheduling confusion.
Improving Your Office Environment Through Lighting Design
Automated lighting systems are another control that make a great fit for both your conference and your larger workspace. Installing a lighting control system can help you lower your energy bills while simultaneously adding some comfort to your building. By combining automated scheduling with a network of sensors, your lighting control system will make sure only rooms that are in use are being lit. Another benefit from lighting control is tunable lighting, which improves employee productivity by creating lighting conditions that align more closely with their circadian rhythms.
Complete Technology Solutions for your Commercial Space
The number of connected devices in our homes and places of work has exploded in recent years, putting greater strain on your network to deliver the performance you need. To keep your network and digital assets secure, our commercial technology experts can take a look and see if it's time for an upgrade.
Intrigued by any of these technologies and how they might be able to help your business? Contact Insight Automation International at 403-243-8823 to learn more.