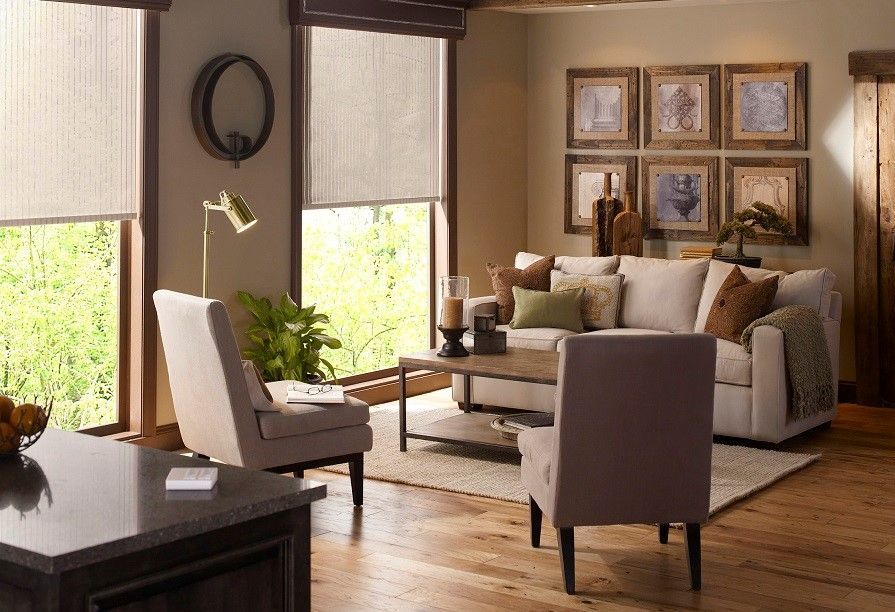 Discover the Top 4 Benefits of Motorized Shades
One of the fastest-growing markets in smart home automation is motorized shades, and homeowners have flocked to this technology that makes it possible for them to quickly adjust their window treatments with precision and ease that are hard to come by in manual options. Like many smart home solutions, motorized shades became popular in commercial spaces and then trickled down into residences as manufacturers learned how to make devices more cost- effective and easier to install. Read on to learn why you should add motorized shades to your home.
Motorized window shades remove cords
Comfort and convenience are two of the driving forces of smart home automation, and motorized shades allow you to adjust your window treatments to your exact specifications without getting out of bed or off the couch. No more pulling cords that don't want to click into place. This is an especially big lifesaver if you have any hard to reach windows, and all it takes is the push of a button on your control app to lower the shades without getting out the ladder.
You can control your motorized shades from a remote control, smartphone, or tablet, and program specific scenes that will automatically change the height and slat direction of your shades depending on the occasion. You can also set your shades to change with a timer that is synchronized to the movement of the sun, filling your space with sun or darkening it depending on your preference.
Smart motorized window shades reduce energy usage
In the summer, motorized shades block the sun to keep temperatures down without forcing your air conditioning to work overtime. In the winter, change the schedule of your shades so they let the sun in to warm your space. Used in conjunction with ambient light sensors, your motorized shades can lower the energy usage of your smart lighting fixtures by letting in light that automatically dims the brightness of your bulbs.
Automated windows shades add privacy to your home
Big windows are great for letting light in, but they also make it easier to see what is inside your home. Motorized window shades help you achieve extra privacy by blocking that view, so you don't feel like you're on display to the rest of the world. Having that privacy makes smaller dinner parties feel more intimate, and it makes a big difference when it comes to enjoying media.
Motorized window shades enhance and protect your décor
Motorized window treatments play a significant part in the aesthetic of your home, and there are a variety of different options that can be customized in different ways. Want motorized drapes in fabric that matches the upholstery of your furniture? That's no problem, and you can make your window treatments an extension of your personal style. UV rays cause fading and discoloration of furniture, flooring, and artwork. You'll protect the interior design elements of your home with motorized shades that block the sun.
Looking to add motorized shades to your home? Reach out to one of our specialists at 888- 447-1998 or by filling out our online form.