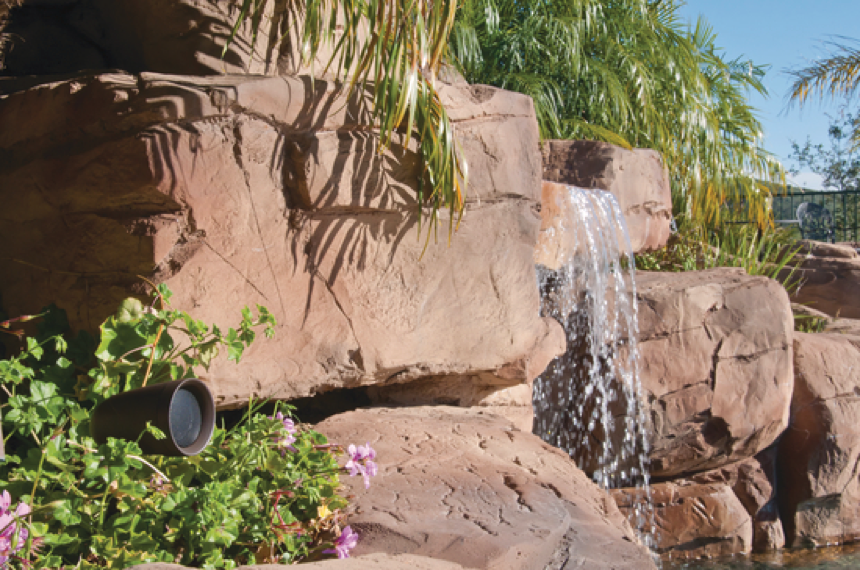 Discover the Fun of an Outdoor Display and Outdoor Sound System
Are you excited to entertain in your backyard? Now is the perfect time to upgrade your outdoor entertainment space with an outdoor audio and video system. Sonance and Coastal Source are both fantastic options for a reliable outdoor audio system. There are a variety of outdoor displays to choose from as well. Read our blog to learn how an outdoor sound system and an outdoor display will bring your entertainment to the next level in Scottsdale, AZ.
Outdoor Audio
One way to enhance your outdoor space is to install an outdoor sound system throughout your property. Don't settle for mediocre sound, however. Portable Bluetooth speakers will give you a lackluster performance, and indoor speakers rely on enclosed spaces to function optimally. Your backyard isn't an enclosed space, so you will need to pick speakers built explicitly for the outdoors. Outdoor speakers are durable enough to last through various weather conditions, from extreme heat to heavy rain. When you trust a professional to place and install them correctly, they will be strong enough to fill your entire yard with breathtaking sound. You won't even have to worry about the aesthetics of your yard. Sonance and Coastal Source both offer speakers that look like rocks to blend in seamlessly into your landscape. Speakers can also be hidden under the eaves of your home or embedded in your garden beds to further protect the integrity of your property's décor.
Outdoor Display
Take your outdoor entertainment to the next level with an outdoor display! When paired with your outdoor sound system, you can enjoy home theatre automation in your backyard. Bring movie night out under the stars or enjoy a sports game while you grill, so you don't miss a single play. Like outdoor speakers, you must invest in a display that is specifically made for outdoor use. An indoor television is not bright enough to function in direct sunlight and will quickly be damaged by various weather conditions. Dedicated outdoor displays compensate for this so that you can enjoy a fantastic picture even on the brightest summer day. Plus, never worry about rain or debris breaking your TV. High weather-resistant displays are designed to work well for years in the elements.
Ready to invest in home automation system in Scottsdale, AZ, that includes an outdoor entertainment system complete with high-quality speakers, displays, and effortless control? Our team of home technology and AV experts would love to help. Reach out to us online or give us a call at 480-816-1900.