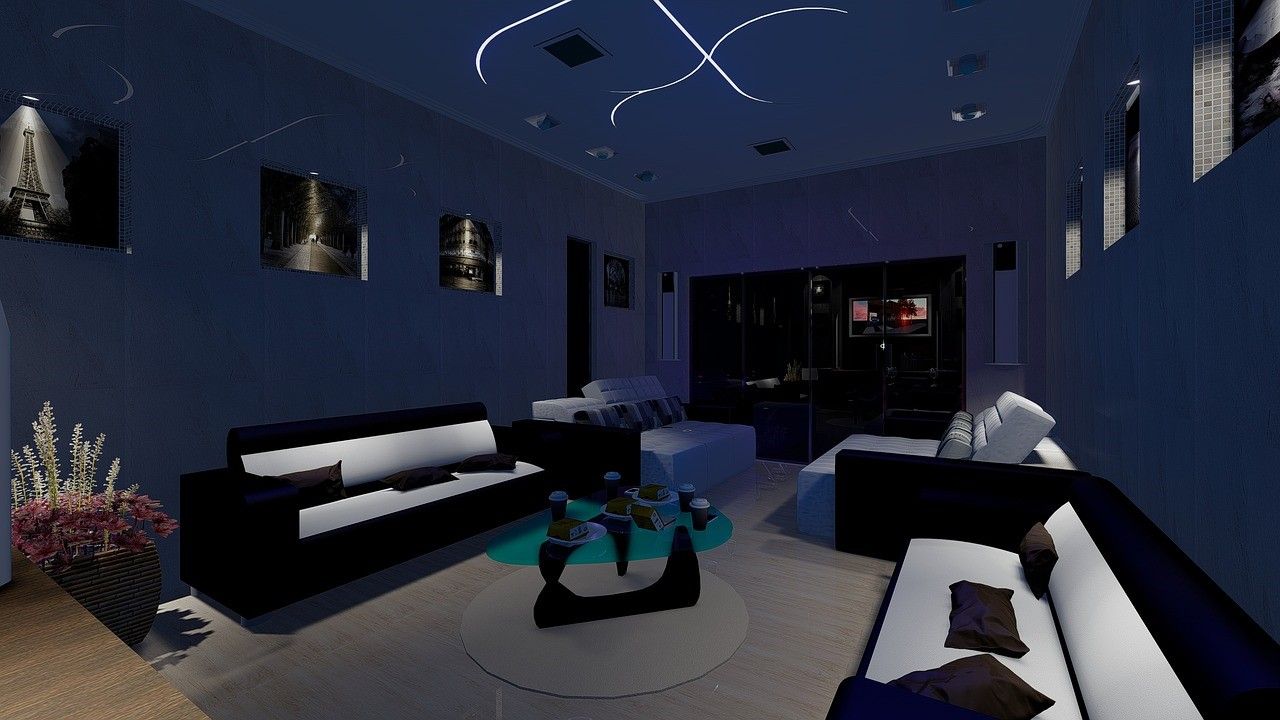 Did You Know Your LED Lighting Could Do This?
If you've been following our blog, you know we love LED lighting. We've written endlessly about the benefits of upgrading to it.
But along with the fact that LED lighting saves you energy and looks beautiful, there's one thing we really love about it: it's fun.
LED is highly customizable, so you can put it just about anywhere.
In this blog, we'll show you how you can enhance your home spaces with smart LED fixture placement and home lighting control features.
Just keep reading to find out!
Why led lighting is best & what makes led so customizable?
LED stands for "light-emitting diode," which refers to the way the fixtures are constructed.
Unlike an incandescent or fluorescent bulb, which feature a single filament that illuminates the entire structure, LEDs consist of many different, individual diodes.
That means they're specifically suited for building into unusual, space-saving shapes.
That's why you likely have an LED television in your media room right now!
The diodes are evenly dispersed behind the screen, and they offer light bright enough to make the details of the image visible.
Light fixtures can offer the same level of customizability, which is why you're seeing all kinds of fun and fresh applications of lighting technology in homes across the country.
Where You Can Enjoy LED Lights
Also unlike more traditional methods of illumination, you don't have to stick to typical lighting fixtures like lamps and chandeliers to enjoy LED lights.
You can have fun with it!
Below, we've listed just a few great ideas for applying LED lighting all around your home:
Overhead Lights: It may seem obvious, but you can replace all of the lighting fixtures in your home with energy-saving LED. They're completely dimmable, and they offer plenty of other great features.
They frequently feature color-changing and temperature-changing abilities, so you can craft the look you want in any room of your home.
Accent Lighting: Along with your primary sources of light, you can create colorful accents throughout your space through backlighting.
Install fixtures behind video displays, art pieces and furniture to frame them in gorgeous light. It's perfect for a home theater or game room.
Pool Lighting: It may be too cold out to go swimming, but when summer rolls around you don't want to look forward to a boring pool.
Instead, illuminate your outdoor spaces with in-pool, underwater lighting. You can choose brightness, color and more with the touch of a button for a safer and more beautiful space.
Have more questions about the benefits of LED lighting? Contact us and let's get a conversation about LED lighting and home automation systems in Parksville, or anywhere you call home!