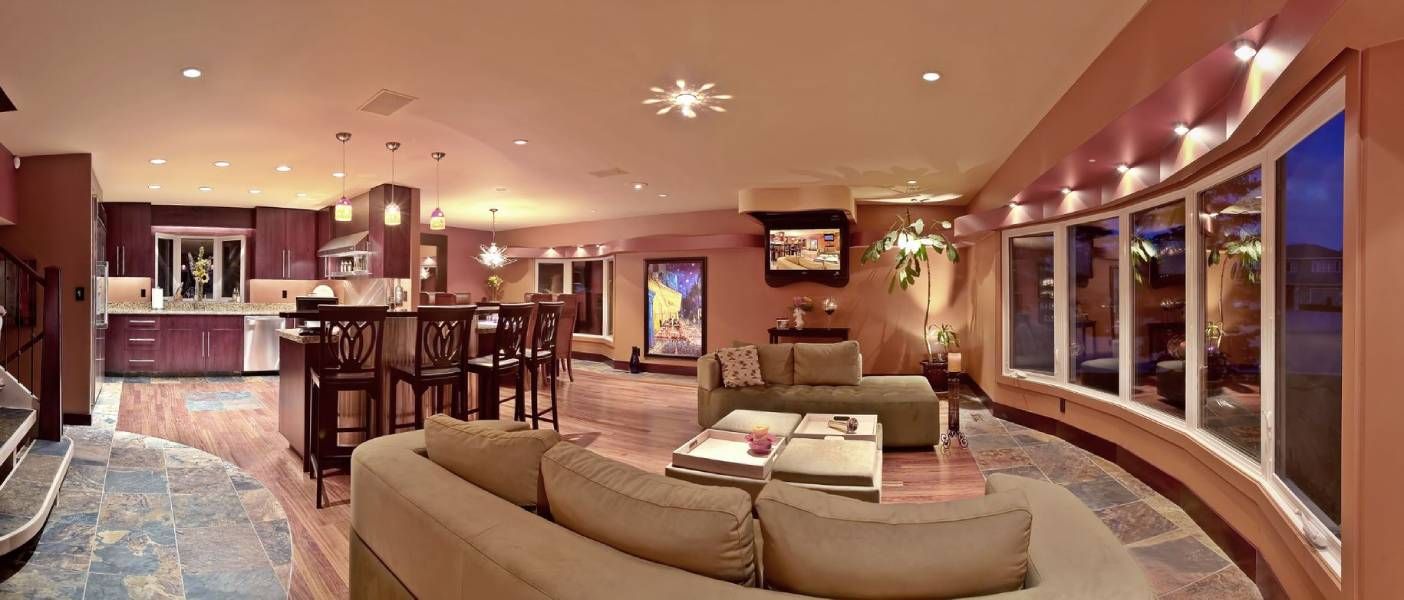 Building a Home with Light Design in Mind
At Insight AI we know how important thoughtful and impactful lighting design is for creating a welcoming and functional home. We specialize in lighting design that will save homeowners energy, create a mood or ambiance, emulate natural lighting or sunlight, and simplify your life. Lighting design should be considered at the outset of any new home build to ensure that your home is built with optimal, task, aspect, and general lighting. Keep reading to learn more about designing a home with functional and cutting-edge technology in mind.
Design a Home with Effective Task Lighting
Every room in a home is used differently and requires lighting specific to the space and the tasks you will be carrying out in each room. In the kitchen, task lighting is essential for cutting and cooking, in your den lighting should be tailored to reading or computer work, and in the bathroom a properly lit mirror is essential. No matter what room of your home you are designing, there is a specific task lighting approach for that particular space and task. Task lighting typically includes applications such as directional fixtures, pendant lighting, line bar lighting or under cabinet lighting, and lamps.
At Insight AI we specialize in functional lighting design that will not only improve the lighting of your space but will also simplify your life. Using the Control4 system, our team at Insight AI will design a system that connects all the smart devices throughout your home, from the lights to the motorized shades, allowing you the ability to control it all straight from your smartphone or tablet. Want to brighten the lights while reading? You don't have to get up from your seat—just select the "Lighting" option on your tablet - with Control4, it's that simple.
Designing with LED Lighting and Lighting Control
At Insight Automation International, we're known for being able to help you to build a smart home with LED lighting and centralized lighting control. By designing a residential property with LED lighting and lighting control you can save energy, set the perfect mood, emulate and enhance natural lighting, and keep your home safe. By programming specific scenes on your Control4 system, homeowners can instantly change their entire home's lighting with the push of a button. With a truly automated solution, you can press one button and prepare your whole house for a party, a romantic dinner, a "mockupancy" and more. Your lighting should always match the mood of the occasion.
Homeowners can help to ensure the safety of their home and their loved ones by using automated lighting design solutions. For example, if you're leaving your residence, an "Away" button triggers your lighting to act as a security feature that can ward off criminals and help unwelcome guests from finding your door.
Residential light design is about more than just lighting your home. Automated lighting will make your life easier, make your home more functional, and keep you and your loved ones safe. To learn more about how our team at Insight Automation International can support your smart home light design, contact us today.