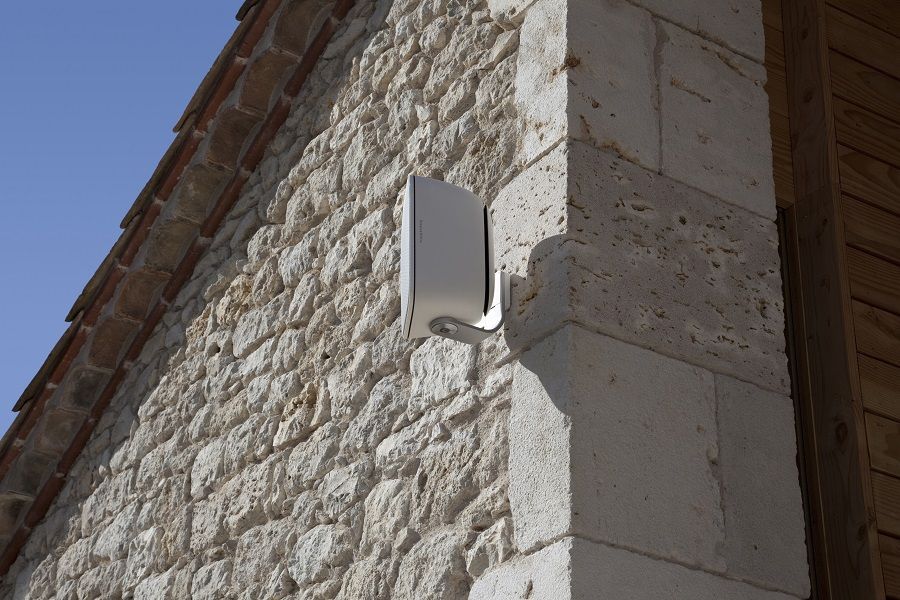 Bowers & Wilkins' AM-1 Outdoor Speaker: What You Need to Know
When you think of Bowers & Wilkins, what comes to mind?
For us, we instantly think of the brand that produces the best speakers on the market, perfect for providing high-fidelity sound in home theaters and media rooms, and throughout residences across the world.
Did you know, though, that Bowers & Wilkins has a weather-resistant speaker, as well?
The AM-1 combines the pristine sound quality of Bowers & Wilkins speakers with extra durability – making it the perfect speaker for any outdoor area of your Scottsdale, AZ property.
Below, we explore the fundamentals of the AM-1 speaker and look at how you best can incorporate it into your home. Simply keep reading to find out more.
SEE ALSO: Why You Should Invest in Bowers And Wilkins Audio
Get to Know the Basics: The AM-1 Speaker
Bowers & Wilkins launched its mountable AM-1 speaker in March 2013, hailing it as being able to deliver the brand's high-performance sound while avoiding the acoustic compromises most all-weather speakers have to make.
The AM-1 was designed for both indoor and outdoor applications, but it instantly proved capable of operating well in all-weather environments.
Its aluminum exterior, for example, is rust-proof. And the speaker cabinet, which is composed of glass-filled plastics, is resistant to dust, moisture and UV exposure.
But the speaker's specifications also are just as impressive for outdoor application.
Its 25mm aluminum dome tweeter is located below the 5" bass/midrange glass-fiber driver instead of above it – so that when you mount the speaker, sound will disperse at a more optimal output.
And it features a rear-mounted Auxiliary Bass Radiator so that you can enjoy power bass response from even a sealed and weatherproof speaker.
The AM-1 also features 220-degree rotation, perfect for you to optimally angle the speaker.
How Can You Enjoy the AM-1?
The most significant benefit of the AM-1 speaker is its weather-resistant structure.
Not only can it handle the Arizona summer heat, but it also can safely endure through monsoons, dust storms and more.
That means you can enjoy true Bowers & Wilkins speaker quality outdoors; no matter the time of year.
You can mount one or several AM-1 speakers near your outdoor lounge area or your pool, and you'll instantly listen to high-fidelity sound as you relax in the fresh weather.
We at Insight Automation are proud partners with Bowers & Wilkins and can install an AM-1 outdoor speaker system customized to your Scottsdale, AZ property. To find out more, we encourage you to reach out to us!
To get in touch, you can call us at (480) 816-1900, chat live with us by clicking at the button at the bottom-right corner of your screen or fill out a short form on the page linked below. We look forward to assisting you!