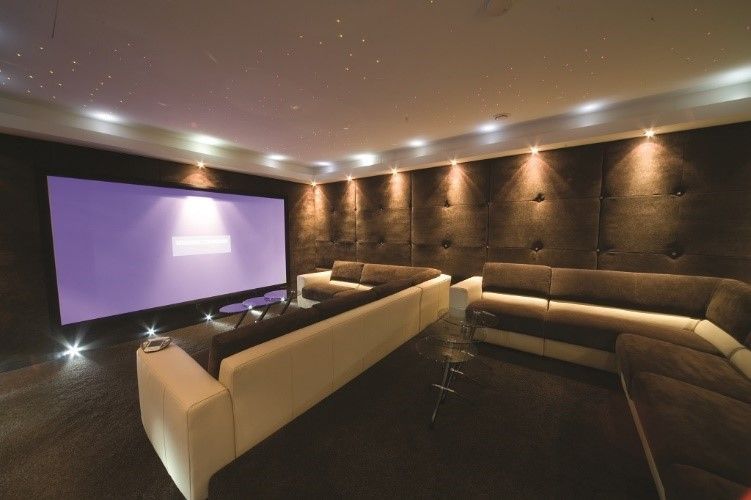 4 Simple Tips for a Better Home Theater Installation
If you've decided to invest in a dedicated home theater, you want to be sure you're creating the best movie-watching experience possible. So where do you start? Insight Automation International has put together this guide to help BC residents have the best home theatre automation possible.
SEE ALSO: TIPS FOR A SMARTER MEDIA ROOM DESIGN
Go for 4k video
The amount of 4K video content available to watch is growing quickly, and the price of a quality 4K Ultra HD projector or TV is considerably less than it used to be. Accordingly, make sure you install a 4K display of some type in your home theater. We work with top-of-the-line brands to meet your display needs, including Bang & Olufsen, Stewart, and Digital Projection.
To truly recreate the cinema experience, you'll also want to invest in a sufficiently large display. One good rule to follow is that the distance between the screen and the viewer should be 1.5 to 3 times the size of the screen. So, if you have a distance of about 10 feet (120 inches) between your TV and your seats, your potential maximum screen size is between 6 and 7 feet (72-84 inches).
UPGRADE YOUR SOUND SYSTEM
Top-notch visuals are a crucial component of any home theater, but quality sound is just as vital. To get the best possible sound experience in your home theater, you'll want to install a surround sound system. At a minimum, you'll want a 5.1 speaker setup: 5 main speaker channels (front, left, center, and two other channels placed somewhere behind or to the sound) and one subwoofer to amplify the bass channel. These speakers can either be placed on stands throughout the room, or they can be mounted in the walls or ceilings for a subtler appearance. For even more immersive sound, we recommend a Dolby Atmos setup that includes overhead sound.
LINK YOUR HOME THEATER TO YOUR OTHER ELECTRONICS
One of the basic principles of smart home automation is that technology works best when it's linked with other systems, and there's no reason that can't include your home theatre. Include your home theatre components in your smart house control system for even greater convenience and control.
Home lighting automation is an easy place to start in this regard. If the same device that controls your lights controls your A/V equipment, you can create a "cinema" setting to turn on the TV, dim the lights and activate the speakers with a single button press. More possibilities open up as you link more systems.
LET A PROFESSIONAL HANDLE YOUR INSTALLATION
While there's something to be said for handling a project yourself, the simple fact is modern home theater equipment is complicated to install and calibrate. If you want the best result possible when you first press that "On" button and try to watch a movie, call a professional integrator like Insight Automation International. Our staff has the knowledge and experience that you're looking for to make sure all your home theater equipment works as it should.
To find out more about how we can help you with your home automation system in Parksville, call us at 250-248-5382 or fill out our contact form online.