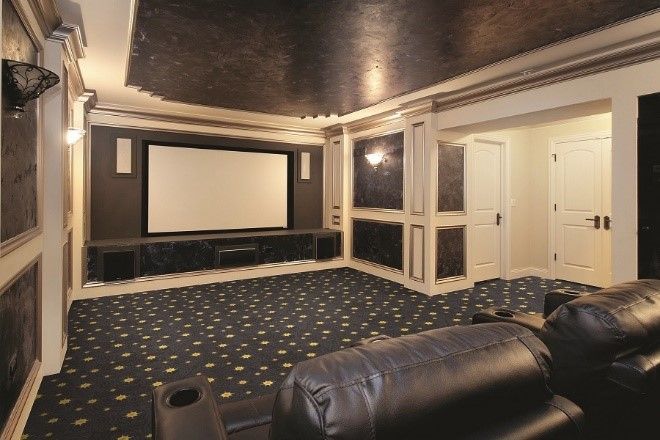 4 Reasons Why a Professional Should Install Your Home Theater
We have more and more smart devices coming to our homes every day, and while these devices can often make our lives a great deal simpler, the devices themselves still tend to be complicated to set up. If you've opted to install a home theater in your smart home, you may think all you need to do is plug in some cables and press a button to get it working. But you'd be surprised how difficult this can be, as the components used in modern home theaters need to be carefully set up and optimized if you want to get the most from your system. Here are a few reasons you should have a professional handle the home theatre automation installation for your home.
SEE ALSO: 4 SIMPLE TIPS FOR A BETTER HOME THEATER INSTALLATION
Tv calibration
TVs used to be fairly simple devices; all that you needed to do was plug in the power cord, turn it on, and you'd be watching your favourite movies or shows instantly. Today's TVs are much more advanced and give you a much better picture, but they have many more parts and are much harder to set up.
To get the most out of a top-of-the-line TV, you want a professional to make sure all the settings have been properly calibrated. Your TV's brightness, contrast, black level and other factors all need to be tailored to the room, and a professional integrator has the tools and training to make sure your display is working correctly.
Speaker setup
Calibration doesn't just apply to TVs; your speakers also need to be calibrated if you want that true surround sound experience when you're watching a movie. Subwoofers can be placed more or less anywhere in a room, but the other speakers need to be carefully positioned for maximum impact.
The more channels you have in your surround sound system, the trickier calibration becomes. Using special microphones and other tools, an integrator will make sure your speakers are where they need to be for an immersive viewing experience.
The right components
Just as TVs and speakers have become more complicated as technology has advanced, the cables and other parts that link your home theatre together have also evolved. If you want to be sure you're getting the best possible picture and sound from your home theatre, you need every component to be working as it should.
Let's use 4K TVs as an example. You may have a 4K TV, and you may expect to get 4K resolution out of the box, but you won't get 4K picture quality unless every link in the chain from your video feed to your display is set up for 4K output. That includes your receiver, your cables – anything connected to your 4K TV.
It's not just TVs; your speakers and many other devices in your home theater likely require specialized equipment to work properly. A professional installation means you will have the components you need to get the best possible video and audio performance.
Working in harmony
The most valuable service that comes with a professional home theater installation is making sure all your devices can talk to each other. Your TV needs to talk to your speakers, your speakers and TV need to talk to your receiver, and so on. These all put a strain on your home network. If these components aren't in sync, it's unlikely you'll get a quality experience in your home theater.
You also want your home theater to talk to the other automation systems in your home, such as your motorized window shades smart home security system. Automation becomes more powerful as you link more systems, and a professional installation ensures all the smart devices in your home are working in harmony.
To find out more about a professional home automation system in Calgary and Insight Automation International's home theater installation services, give us a call or visit our website.