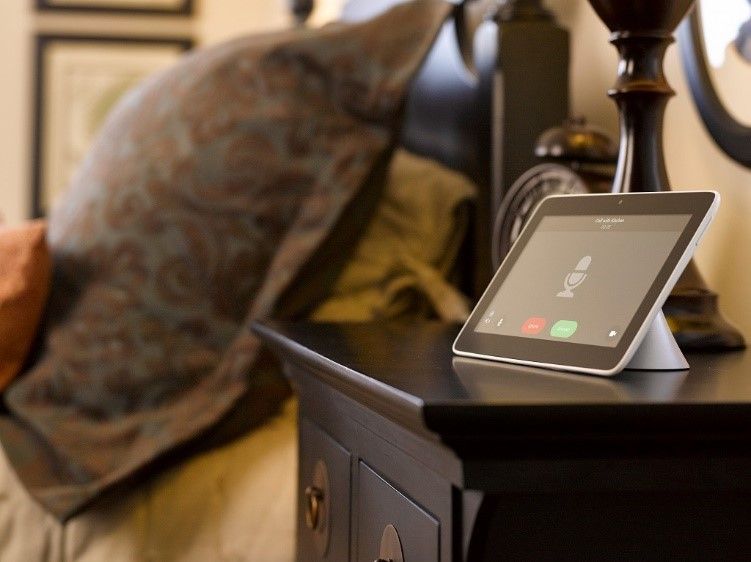 3 Ways Control4's Intercom Anywhere Can Simplify Your Life
We've written recently about some of the recent improvements Control4 has been making to their automation systems. One of their cool new features has to do with their Intercom Anywhere app which makes it easier to communicate with guests and family at any time. If you live in the Fountain Hills, AZ region, have a Control4 system or are interested in one, Insight Automation International is a Control 4 Authorized Dealer and has the scoop on these new features.
SEE ALSO: CHECK OUT OUR LIBRARY OF CONTROL4 VIDEOS
PROTECT YOUR PACKAGES AND YOUR HOME WITH SMART TECHNOLOGY
Waiting for an important delivery to your home can be a nerve-wracking experience, but Intercom Anywhere can take away much of the stress involved. If you integrate the Intercom Anywhere mobile app with your smart doorbell, you can get notifications and a live audio-video feed anytime somebody presses your doorbell.
This allows you to see who's at the door, communicate with them if necessary and let them inside. Just as importantly, you can lock the door behind them when the delivery driver leaves. This way, your packages and your home are fully protected.
CONTROLLED AND CONVENIENT COMMUNICATION
Intercom Anywhere also has many uses while you're at home. The ability to see who's at the door from multiple video screens throughout the house, and to let them inside if you wish, means you don't have to dash to the door at every press of the doorbell. You can also use the video screens to make calls to outside lines, helping you stay better connected if you've misplaced your phone. Call your spouse to remind them of something they left off the grocery list or check in with your family.
LIVE AUDIO AND VIDEO FROM ANY ROOM USING SMART TECHNOLOGY
Control4's Intercom Anywhere also improves communication within the family. Any video screen can be used to make a video or audio call to any of the screens within the system. No more yelling to let everyone know dinner's ready; a quick button press lets you put out the call to every room in the house. Similarly, let your newborn sleep quietly knowing you can pull up a video feed of them up instantly from anywhere in the house.
WHAT CONTROL4 CAN DO FOR YOU
We've laid out several reasons you should consider adding a Control4 Intercom Anywhere system to your home, but there's a lot more to learn. To learn more about how Insight Automation International and Control4 can help meet the automation needs of Fountain Hills, AZ residents, call our office in Scottsdale at 480-816-1900 or visit us online.