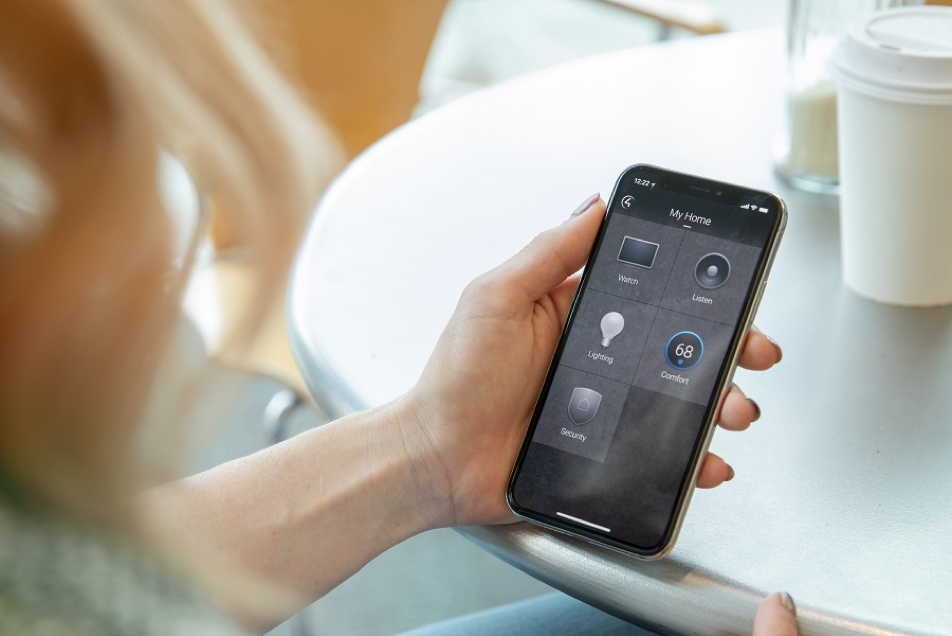 2 Reasons to Add Control4 Automation to Your Home
With a Control4 smart home system, you have total control over your house.
Whether it's your home lighting, opening, and closing garage doors, playing movies and music throughout different rooms of your house, or manipulating motorized shades, Control4 puts total home control within one intuitive interface for your convenience. Control4 is also compatible with thousands of third-party consumer smart home devices, which makes it the truly smart option for all your smart home needs.
Our clients in Phoenix, AZ know the importance of working with a team of experts who are Control4 authorized dealers for home automation installation. At Insight Automation International you will get more than a Control4 installation—you will receive ongoing customer service and support! Keep reading to discover two key reasons why it's time to bring Control4 into your home.
1. Keep an Eye on Your Home with Remote Access Management
With a Control4 home automation system, you can always keep eyes on your home using the Control4 mobile app. Whether you're traveling for the holidays or making a quick run to the store, Control4 makes it easy to take command of your home even while you're away by giving you easy remote access to lights, shades, door locks, garages, and more via your smartphone.
Need to let in a guest at the front door but are in the backyard? Remotely unlock your front door using the Control4 app. Forgot to turn the porch lights on when you left for vacation? You can check their status and turn them on if needed with a tap.
Control4's Mockupancy feature also helps keep your home safe and secure while you're gone for extended periods of time. Mockupancy is a type of occupation simulation feature that, when enabled, replays your regular use of lights, motorized window shades, and video entertainment at randomized times when you leave the house so passersby or potential intruders will think your family is home. You can also custom-program when shades should open or close when lights should turn on and off, and more.
2. Control4 is versatile and intuitive
A Control4 home automation system is extremely versatile as well as intuitive, and in this respect, it is unlike any other home automation brand. There are nearly 16,000 smart home devices that are compatible with Control4, including Lutron lighting and shading solutions, high-end audio systems from Bowers & Wilkins, home surveillance cameras from Avigilon, and so much more.
CControl4 also provides an extremely user-friendly interface experience, and by working with our team of experts, learning how to use your Control4 system will be a breeze. This interface can be used on mobile apps, touchpads, and Control4's very own handheld Neeo remote.
Control4 is also compatible with Alexa, Siri, Google Home, and other voice control assistants, giving you flexibility and the option to customize your smart home experience in a way that is uniquely yours.
Let's create your dream smart home with control4
Connect with us today for all your Control4 home automation needs!